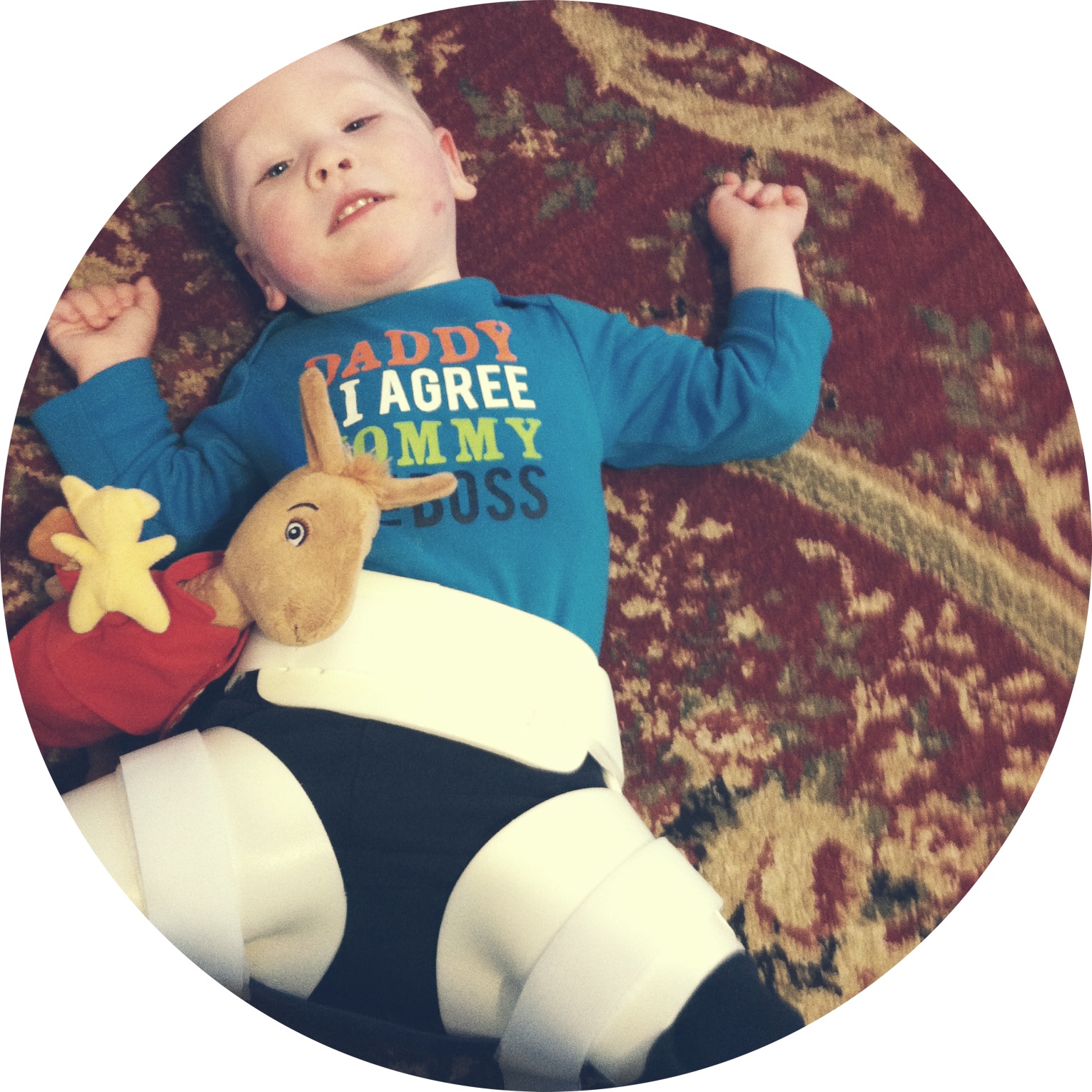 If you all remember Carsyn went for a hip x-ray back in December you can read about that here. Well yesterday we met with the Orthopedic Surgeon and boy am I glad we picked him. I will call him Dr.R. He was amazing. Dr. R checked out Carsyn's hip x-rays on the computer and said that Carsyn's hips really weren't that bad. He was so happy that we met with him now and not at a later time when things were really bad.
Dr. R said he would do everything and try every option to avoid surgery for Carsyn. Coming from an Orthopedic Surgeon this was a breath of fresh air. Not that I have met with one before but it just seems like lately all doctors want to rush into surgery and medicine just because it is available.
Dr. R thinks that since Carsyn is so young and still developing that we can try this brace while Carsyn is napping and sleeping at night. Also during the day as much as possible. He said this will really tell his hip the correct way to grow.
Thankfully Carsyn doesn't seem to mind it at all. He actually smiles when I put it on. Maybe this position gives him a nice little stretch? He falls asleep in it no problems and sleeps through the night like normal. Hopefully this will continue. Thanks everyone for the prayers.